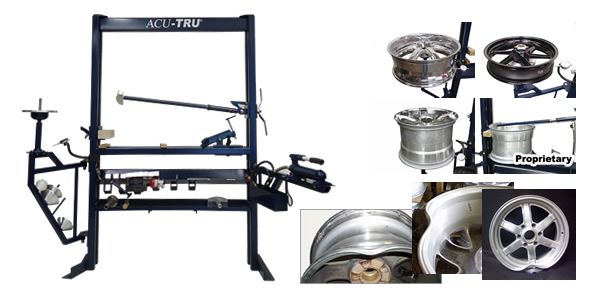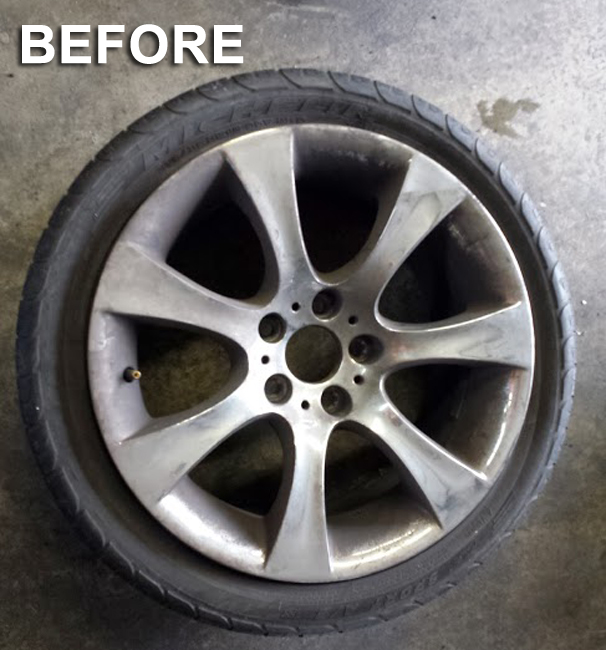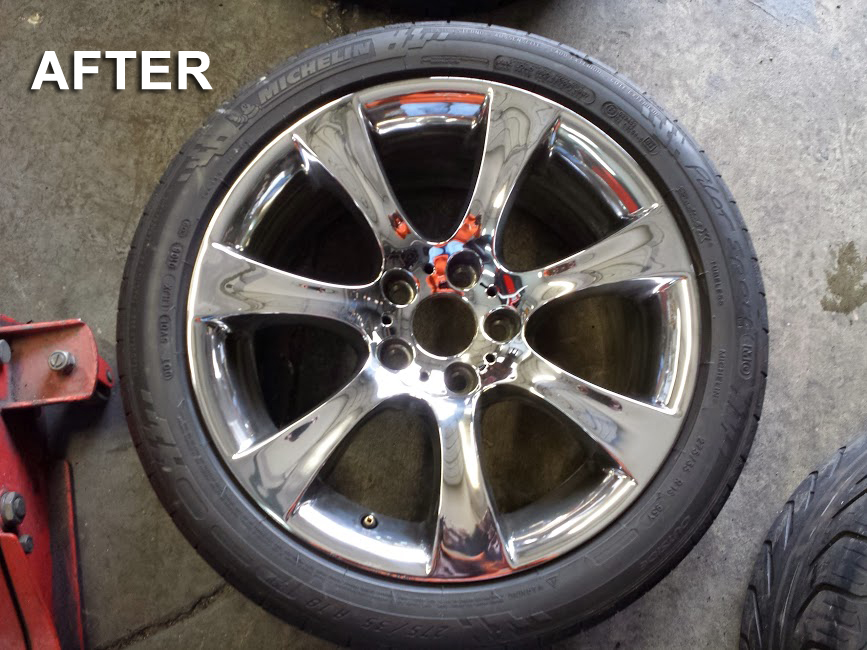 Discover How Easy it is to Repair Your Chrome Rims in Houston Texas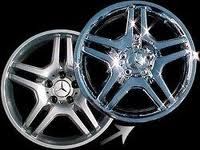 When the wheels on your vehicle have sustained damage or you would simply like them to look their very best, you need to contact a company that has experience with chrome rims in Houston.  Vehicle owners frequently turn to the professionals at We Fix Rims Houston in order to get the best chrome rims in Houston. We focus on our client's specific needs and offer a no-obligation and no-hassle quote.
We Fix Rims Houston
Having damaged or unsightly wheels can detract from the overall appearance of your vehicle.  When you use a wheel repair company that knows how to repair chrome rims, you will find that your car or truck will stand apart from all the rest.  At We Fix Rims Houston, we have the equipment and training that allow us to chrome rims to perfection.  We have the ability to repair various types of damage to your wheels before they are chromed. You will find that no other company offers the superior services that we do!
Repairs
It is important that you maintain the integrity of your vehicle's wheels. We take pride in offering the best repair in Houston and only employ highly skilled wheel repair technicians. With our well-trained and experienced wheel repair experts, we are able to fix cracks, bents, curb damage, as well as missing pieces in your rims. Additionally, we are able to polish, redrill, and weld wheels. Using our advanced technology, we can make all necessary repairs to your wheels prior to commencing the chroming process. This will ensure that your wheels and your vehicle look fantastic once the procedure has been completed.
Attention to Detail
We provide our customers with unrivaled chrome services in the Harris County area. If you have old rims, damaged rims or rims that you want to re-shine, rest assure we can fix them for you. When you have your rims chromed by our We Fix Rims Houston, you will find that no other company can compare to our attention to detail!
We Fix Rims Houston Repair Advantage
Vehicle owners routinely contact our company because of the personalized attention we provide. We take the time to go over the necessary repairs or improvements to your chrome rims in Houston so that you are aware of what is needed to get them road-worthy.
If you are looking to have your rims repaired or would like to improve the appearance of your vehicle by chroming your existing wheels, contact the experts at We Fix Rims Houston now
If you are looking for high-quality wheel repair in Los Angeles, then you need to turn to We Fix Rims Houston Wheel Repair. We focus on providing excellent customer service and a positive experience. It is important that you use the right company in order to have wheel repairs completed properly and quickly. With our expert help, you can obtain the best service at the best price!
What We Offer
At We Fix Rims Houston, we offer a wide range of services that will fit your needs. For example, we can help you with:
Crack repairs
Curb damage
Bent wheels
Missing pieces
Rim fixing
Curb rash repair
Wheel modifications
And much more!
We can also polish, re-chrome, re-drill, and weld wheels.